United States of America Map Outline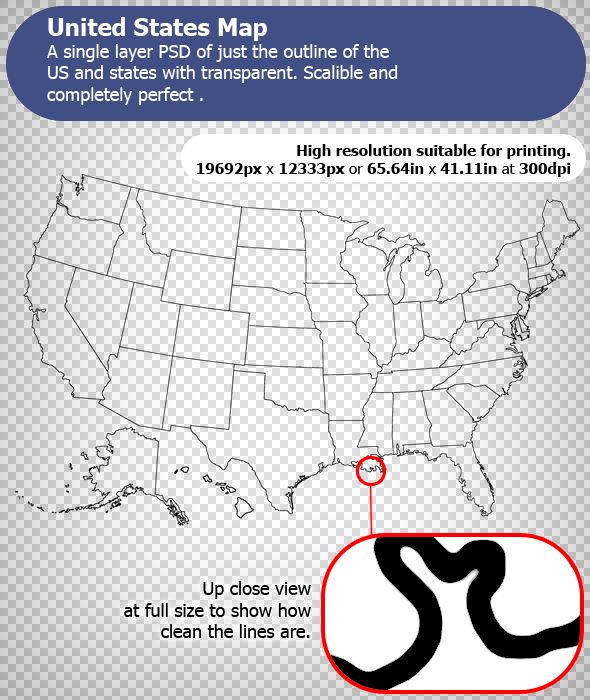 Created by
Michael Scott Hassler
a.k.a.
Hassified
An outline map of the United States of America
A single layer PSD of just the outline of the US and states with transparent. Scalable and completely perfect for adding other images, coloring and text. Can be edited with ease. Great as is or as a starting point for any project.
High resolution suitable for printing.
19692 x 12333 pixels or 65.64 x 41.11 inches at 300dpi
Created in CS5
No refunds are offered on digital products.