High-res Skull Brushes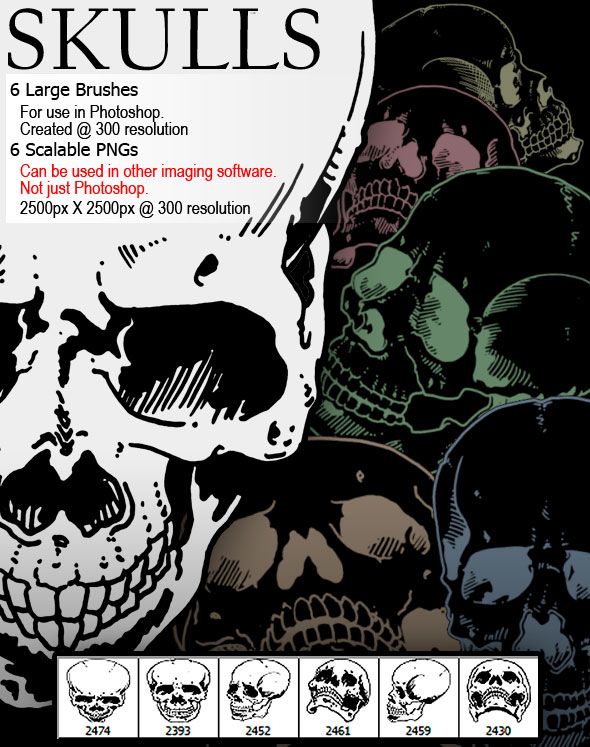 Created by
Michael Scott Hassler
a.k.a.
Hassified

6 Large Brushes:
For use in Photoshop
Created @ 300 resolution

6 scalable PNGs:
For use in other imaging software. Not just Photoshop.
2500 X 2500 px @ 300 resolution

How to Install brushes:
Double click "Skulls.abr" file to load the brushes into Photoshop.

No refunds are offered on digital products.